SCAM ALERT FOR EXHIBITORS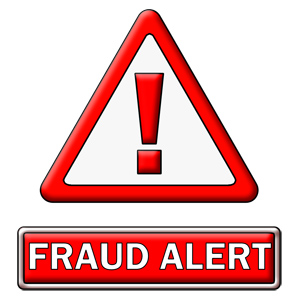 As per our privacy policy, Marketplace Events is a permission-based email sender. We do not share, rent, or sell any email lists.
2024 information will be posted closer to event dates
MOVE-IN SCHEDULE
Click Here for the downloadable move-in schedule.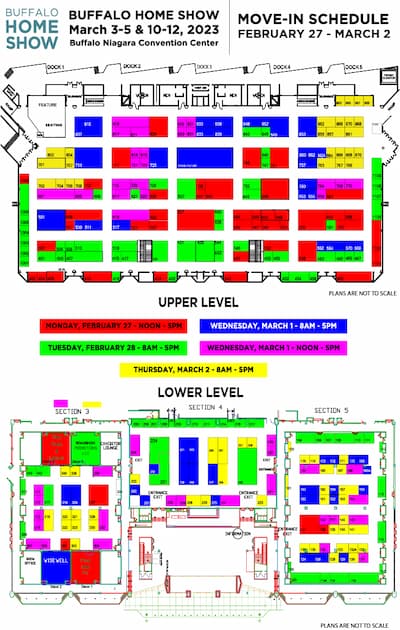 MOVE-IN:
| | |
| --- | --- |
| Tuesday Februrary 28 | 8:00am - 5:00pm |
| Wednesday March 1 | 8:00am - 5:00pm |
| Thursday March 2 | 8:00am - 5:00pm |
Due to the construction taking place at the convention center, we will reach out to you directly regarding move-in.
Please look for correspondence on your 2023 scheduled move-in date and time.
**Exhibitors on the first floor:
Please note the building is undergoing renovations in the lobby and Franklin St entrance. They should be completed by move-in, however, with these changes, move-in will be a little different this year. We will keep you informed as we receive information from the building.
MOVE-OUT

| | |
| --- | --- |
| Sunday March 12 | 6:05 p.m. - 10:00 p.m. |
| Monday March 13 | 8:00 a.m. - Noon |
SCAM WARNING
There have been a number of spam emails offering our attendee lists. These are scams and the senders are unauthorized to use the Marketplace Events' name. These scammers are attempting to receive monies from exhibiting companies without providing anything in return. These emails are not approved by Marketplace Events, and Marketplace Events would never ask for bank information or other sensitive information over email.
CLICK HERE for more information.
SHOW DATES + HOURS
| | |
| --- | --- |
| Friday, March 3 | 10:00 a.m. - 9:00 p.m. |
| Saturday, March 4 | 10:00 a.m. - 9:00 p.m. |
| Sunday, March 5 | 10:00 a.m. - 6:00 p.m. |
| Friday, March 10 | 10:00 a.m. - 9:00 p.m. |
| Saturday, March 11 | 10:00 a.m. - 9:00 p.m. |
| Sunday, March 12 | 10:00 a.m. - 6:00 p.m. |
Discount Parking for Exhibitors
Click Here for a downloadable version of the exhibitor parking map.
City of Buffalo - Special Event Exhibitor Vendors License
All exhibitors selling products or contracting for future work at the show must obtain a temporary business license from the City of Buffalo. The cost is $35.00 per company (regardless of the number of booths). If applicable to your company, you are required to apply for a temporary vendor license at the Department of Permits & Inspection three weeks prior to show (acceptable forms of payment include cash, check or money order).
2023 Insurance
Marketplace Events requires all exhibitors to carry Commercial General Liability insurance. John Buttine Insurance is our preferred company. Click here.
CERTIFICATE OF AUTHORITY/ NEW YORK STATE SALES TAX REGULATIONS
All exhibitors, whether in or out of state, selling and/or displaying goods for sale or future sale at their booths are required to secure and display a Certificate of Authority from the State of New York. Exhibitors are reminded that they are responsible for collecting sales tax for State of New York. Non- registered exhibitors must submit an application for their Certificate of Authority. Please refer to the website below to secure your application. Please fill out and return your application immediately. (Use a street address on your application, not a P.O. Box) Your application can be mailed to: NYS Tax Department Sales Tax Registration Unit, W A Harriman Campus Albany, New York 1227. Your application will be processed, and your Certificate will be mailed to you. There is no fee for the Certificate of Authority. Please complete Certificate of Authority form and fax it to Marketplace Events, 716-625-1345.
For an application and other information:
www.tax.ny.gov
P: 518-485-2889
ENHANCE YOUR COMPANY'S ONLINE EXHIBITOR LISTING
Your basic listing will be uploaded to the website when you book your booth. Within 24 hours you will receive an automated email to enhance your listing. This link can be used multiple times and you can make updates and changes to your listing until ONE day after the show commences. If you have any questions regarding the online exhibitor listing or do not receive the link, please email our digital support rep JenK@mpeshows.com.
Need help with your listing? Read the FAQs.
Learn more about the benefits of creating your enhanced listing.
Go from basic to ENHANCED!
SOCIAL MEDIA
#LetsGetSocial
Share your show pics or your home reno projects with us.
Hashtags: #BuffaloHomeShow

In efforts to protect potential joint customers from fraudulent events and scammers, we request that you do not create your own Facebook Event. This helps us manage ticket sales for the event, and ensures that our team are available to support both exhibitors and potential attendees with any questions, comments, or concerns that they have. Please feel free to reach out to your show manager or show marketing manager with your companies' Facebook page and we can add you as a co-host to the official event.
Click Here to go to our Facebook Event for 2023.
Click Here for the Social Media Marketing Kit