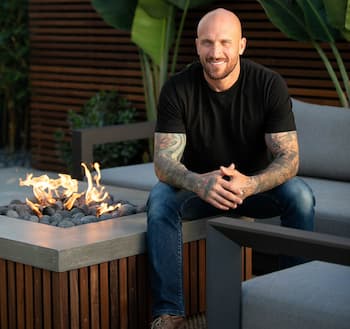 HGTV's Mike Pyle
Mike Pyle has been in the landscape industry for over 20 years. Specializing in all areas of landscape from design to construction, to outdoor furnishings and firepits.

Mike spent many years in Palm Springs, Ca. running his own landscape construction company gaining hands-on experience of the necessary elements to build a beautiful and functional outdoor space. Now residing in Orange County, Ca., Mike owns a Landscape Design firm managing his team of designers and projects anywhere from Southern California to Eastern Idaho. Gathering knowledge from a variety of climates has allowed Mike to create a very unique and drought-tolerant landscape aesthetic for his clients. For the past two years, Mike has co-hosted HGTV's Inside Out where he works with clients on their home renovations, balancing their priorities and budgets to create a stunning space.
See Mike Pyle on stage Friday, March 10th at 2pm and Saturday, March 11th at Noon.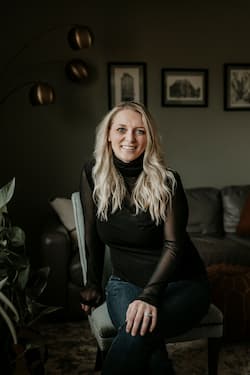 Jackie Hausler of Haus 2 Home
Jackie Hausler is a Buffalo-based blogger, sustainability advocate, DIYer and lover of home interiors. She shares her favorite projects, ideas designs on the haus2home.com blog and on social media @haus2home.
She believes making your haus a home doesn't have to be expensive to be beautiful and is passionate about accomplishing that while being kind to our earth. She seeks to inspire creativity in the name of reclaiming, reusing and upcycling to help save our planet.
She has renovated multiple homes and has lent her interior decorating skills to various homes including the Family Justice Center's newest location on Grand Island.
Jackie has collaborated with successful national and regional brands like HGTV, Lowe's, Wagner Tools, Valu Home Centers, Life + Storage, Krylon, Welch's, Shopcraft and Habitat for Humanity. Her interior work has been featured in the Buffalo Spree Magazine and the Buffalo News Buffalo Magazine.
See Jackie Hausler on stage Saturday, March 4th at 1pm.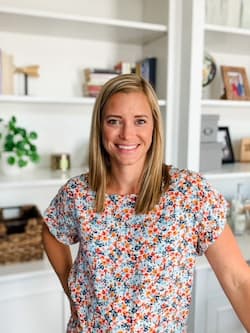 Amy Wopperer
Amy Wopperer is a professional home organizer and owner of Buffalo-based organizing company, Simplify Buffalo. She is passionate about helping people declutter, create more efficient systems and get their homes organized, so they can spend more time on what matters!

She is excited to share her behind-the-scenes, pro tips for home organizing at the Home Show! She'll cover a tried and true methodology for tackling any organizing project, plus share her tips on how to make that organization last long-term.
Amy shares her projects, inspiration, and before & after photos on Instagram @simplifybuffalo. You can also visit her website at www.SimplifyBuffalo.com to learn more about her services, read her blog or sign up for her monthly newsletter.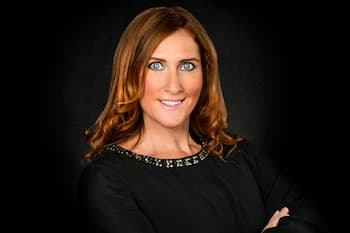 Suzanne Tomasello
Suzanne Tomasello will be returning to the stage again for the 5th year. She is an award-winning local Realtor with Keller Williams Realty and Certified Real Estate Staging Professional who owns and operates Design to Sell Staging Inc. She specializes in preparing homes to sell, especially those homes that may not have sold the first time around. She has a proven track record of getting homeowners more money and helping them get mouth-dropping transformations!

Suzanne has a great wealth of information to share especially if you are considering selling your home in the near future. Join her on stage to learn how to Prepare your Home to Sell for TOP DOLLAR. She will be giving some of her tips on what buyers are looking for today and what you can do to your home before you list it to ensure a faster sale and the most money. She will also be sharing information on the local real estate market and why now is a great time to make your move.

Come see her in booth 206!