Calling all Do-It-Yourselfers! The M P Caroll Hardwood flooring giveaway is back, and this year, in addition to the flooring, the winner will receive a lesson on how to install the floor themselves with one of Western New York's premiere hardwood floor experts, Mike Caroll. Mike says only basic carpentry skills are required to do a great job yourself. To win, you will need to fill out an entry form that can be found at the M P Caroll booth.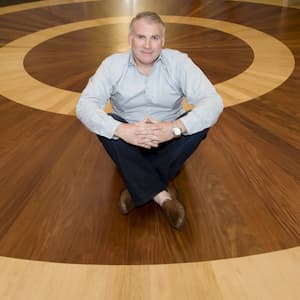 97 Rock's Home Show Happy Hour
On both Fridays (March 3 and 10) from 5:00 PM – 7:00 PM, Tom Ragan of "The Shredd & Ragan Show" will host a fun event to kick back and enjoy a beverage after you browse.
Quench your thirst with tastings of craft beers from local breweries, delicious varieties from Clarksburg Cider or a range of wine options from Merritt Winery.
Munch on savory samples of Cabot Cheese.
Compete in a building contest sponsored by Cortese Construction
Enjoy a chance to win some great prizes.