10 Must-See Features at the Buffalo Home Show
Mar 2, 2017, 14:44 PM
The Buffalo Home Show is returning for its 73rd year to spark home renovation inspiration amongst Western New Yorkers. From extensive home makeovers to one-off DIY projects, the Buffalo Home Show has everything you're looking for with over 300 exhibitors all under one roof. Doors open Friday, March 3 at 10:0 a.m. at the Buffalo Niagara Convention Center.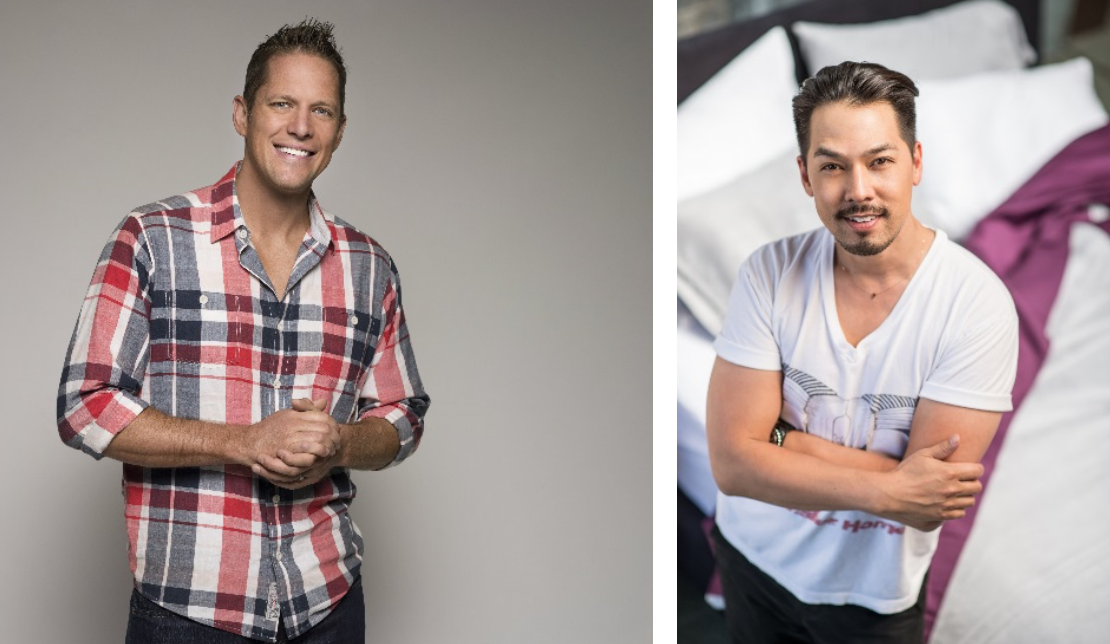 1. Celebrity Sightings
Chris Lambton of DIY Network's "Yard Crashers" and HGTV's "Going Yard" will be giving his expert landscaping advice to turn any backyard into an outdoor oasis. Chris will be presenting on the Feature Stage presented by The Buffalo News throughout the first weekend of the show (March 3-5). One of New York's most influential and dynamic designers, Tyler Wisler – who has been featured on hit shows like HGTV's "Design Star" and NBC's "George to the Rescue" – will be sharing his top design tips during the second weekend of the show (March 10-12).
2. The Delightful Design Home with a Splash of Disney
Discover the hottest trends in the custom-built Design Home presented by Buffalo Spree Magazine and WGRZ. Tour our 1,400-square foot show home featuring the latest in design, home renovation and décor. Get an exclusive peek at new products and speak directly with the experts who worked on every aspect of the Design Home. And – bonus! – you get to take home a plethora of ideas for your next project.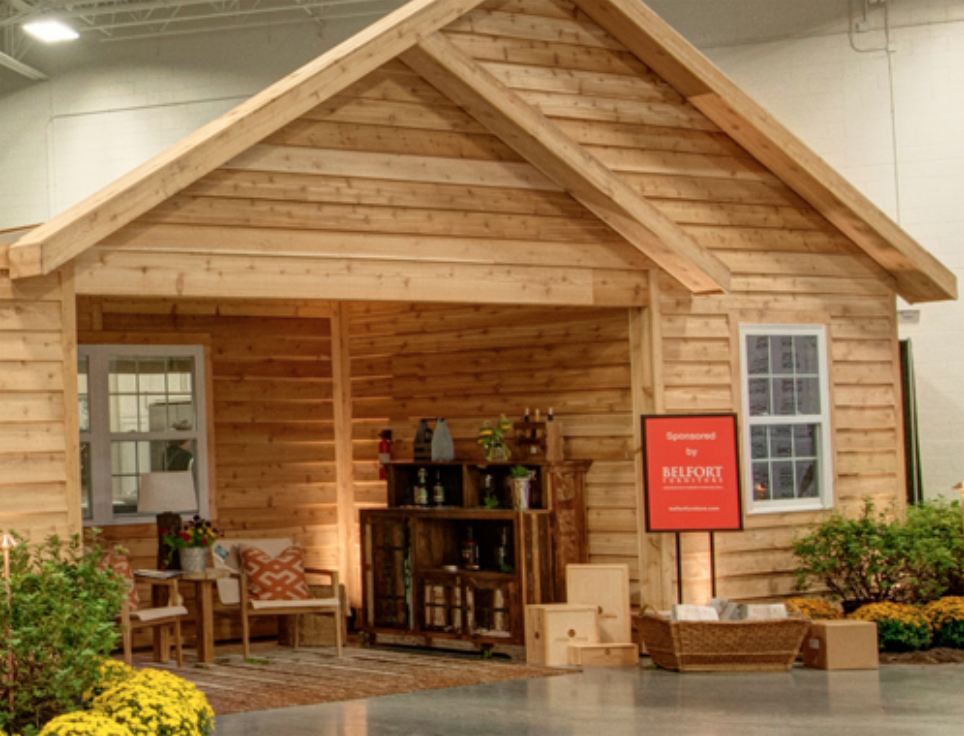 The Design Home will be beautifully decorated by Ethan Allen incorporating their brand new Ethan Allen | Disney collection. From traditional designs to more subtle, understated concepts – Ethan Allen | Disney is sure to appeal to all tastes. Plus, parents can have fun with their kids while trying to spot all of the "hidden Mickeys" throughout the Design Home!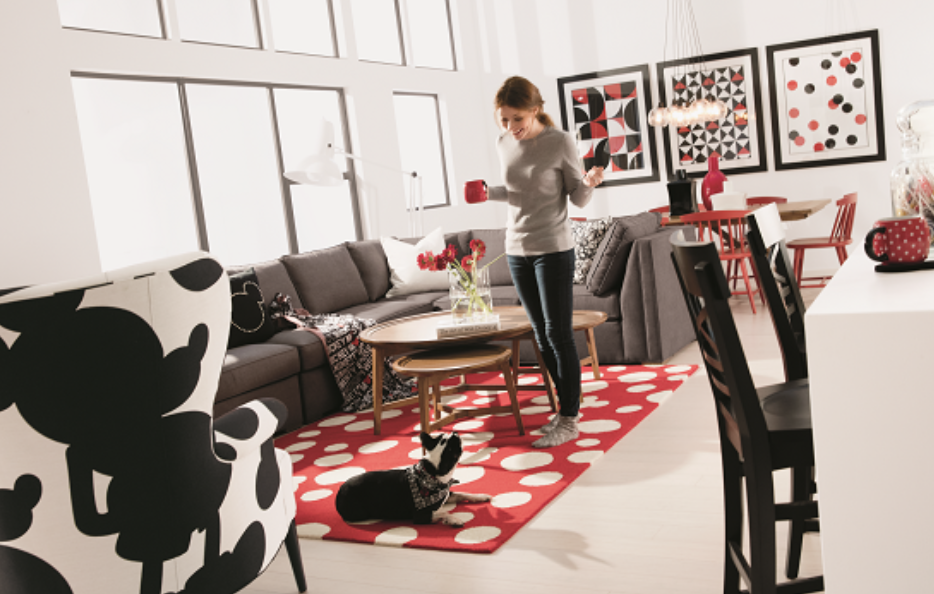 MP Caroll Hardwood will be providing all the flooring throughout the Design Home. Cortese Construction will be building both the kitchen and bathroom areas while Creative Storage will be creating the closet spaces. On the exterior of the home, show attendees will enjoy beautiful landscaping and elaborate pocket gardens crafted by F&S Design Studio and Busy Beaver Lawn & Garden in addition to a gorgeous pergola constructed by DeGroff Outdoor Structures.
3. Living Large in the Tiny Guest House
Alongside the feature Design Home, show attendees will get the chance to see what it's like to live a minimalist lifestyle. They'll get to take a peek inside an amazing 180-square foot "tiny house" built by local students at Erie 1 Boces. The tiny house will be auctioned off to the highest bidder on June 2, 2017. All proceeds from the auction will fund the following year's class projects at Erie 1 Boces.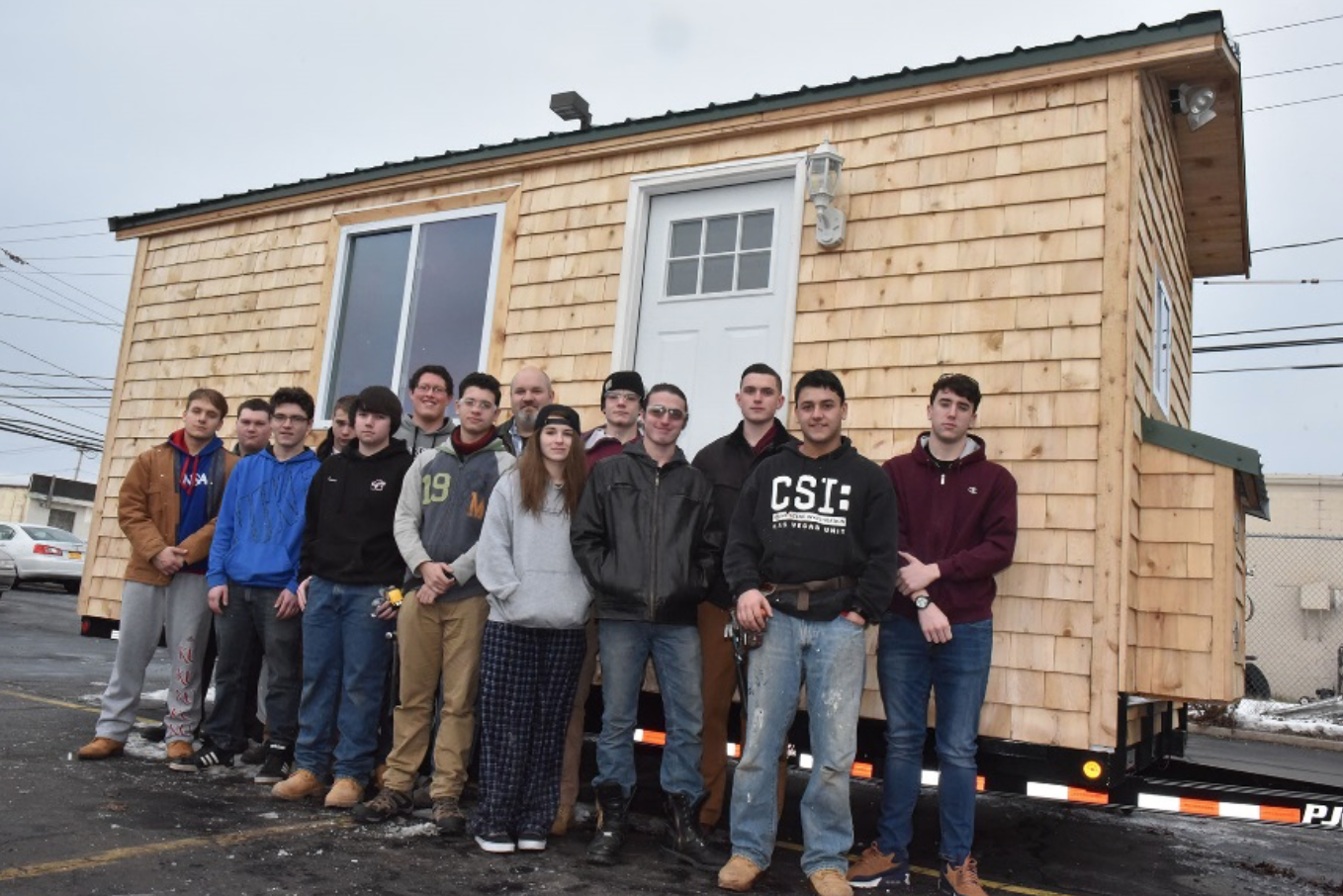 4. Get Motivated at the Feature Stage
Look no further than the Feature Stage presented by The Buffalo News for exciting presentations that will provide practical, tactical and innovative home renovation info. Get insider secrets, tips and trends from local professionals, HGTV celebs and other top experts who will share their tried-and-true advice for your next home improvement project.

5. Ask a Flipping Expert
Have you ever wondered what it takes to flip houses in the WNY area? Local house-flipping experts and passionate Buffalonians Chris and Lorissa Naugle will be on hand throughout both weekends of the home show to answer all of your questions. Lorissa – "the boss" – is a licensed realtor with HUNT while her husband, Chris – "the finance guy" – has been a financial advisor for over 11 years. They're currently filming a reality show highlighting their house-flipping shenanigans titled "Flip Out." Show attendees can find them presenting on the Main Stage or providing their expert advice at booth #816.
6. Get Lost in the Backyard Oasis
Spring has officially sprung at the Buffalo Home Show! Escape to our indoor sanctuary in the lobby showcasing the hottest new trends for your outdoor spaces. Show attendees can find inspiration, products and get expert advice from F&S Design Studio who will be on-hand to answer all of their questions.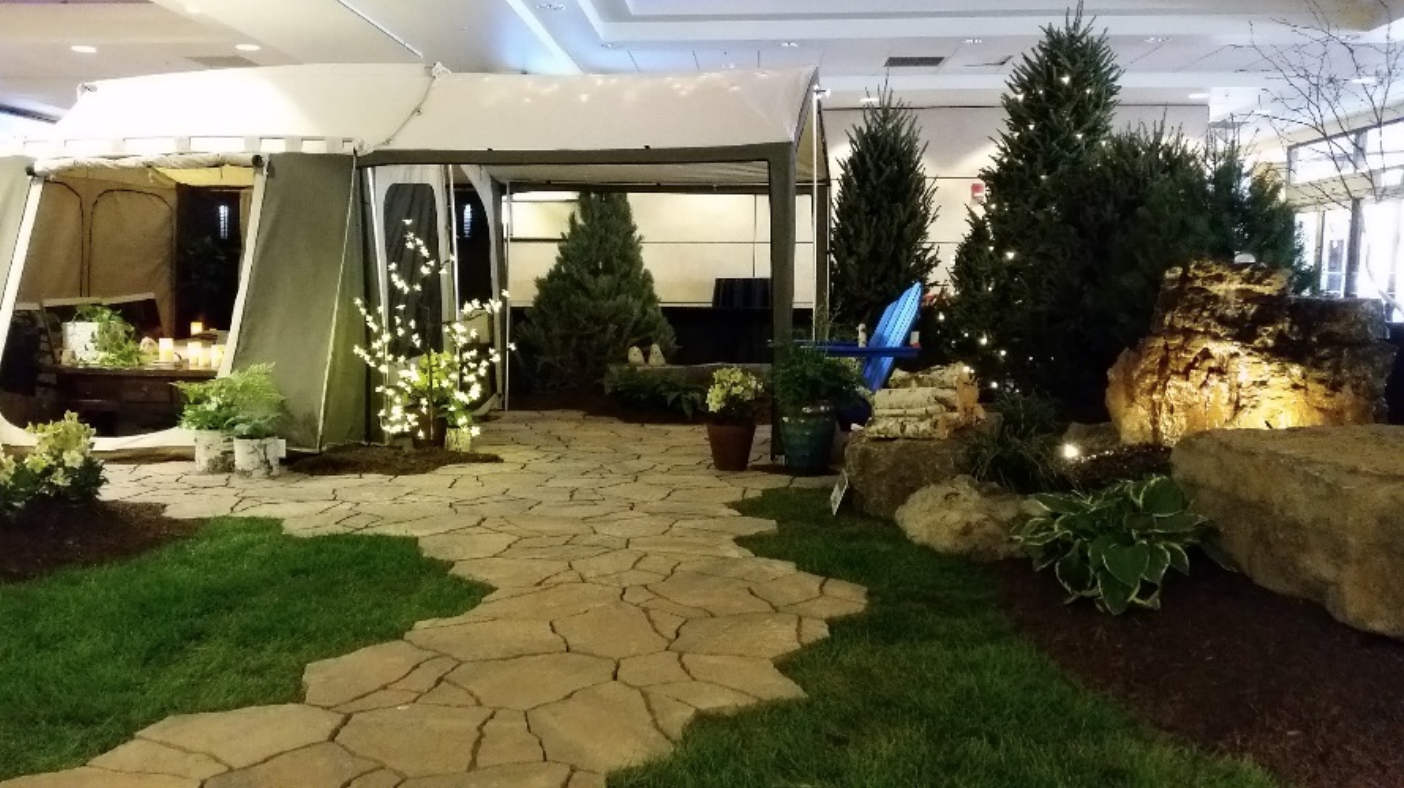 7. Interactive "Make It, Take It" Workshops
New this year, attendees can get their hands dirty and have the chance to work on a fun project that they get to take home with them. Learn from the experts and test new products in our new workshop space hosted by local and celebrity designers and crafters. The FREE workshops will be taking place on both Fridays of the show; all supplies are provided. Seating is limited for each workshop.
8. Can you say "Home Show Happy Hour?!"
On both Friday nights (March 3 & 10) from 5:30pm-8:30pm by the Main Stage, grab some brews and relax because it's happy hour at the Home Show. After all the shopping and browsing the exhibitor booths, kick back and sample beers from the local craft beer consortium at WEDG's craft beer tasting extravaganza hosted by Tom Ragan of "The Shredd & Ragan Show."
9. Wind Down at the Barefoot Wine Garden Lounge
Discover what's hot in outdoor entertaining with a well-deserved bevvy in hand! Barefoot Winery is hosting the party in their all-new Garden Lounge and sharing the latest in party themes, décor ideas and food/wine pairings. Sample Barefoot Bubbly, Red and White Wines and the newest member of the Barefoot family – Barefoot Refresh Spritzers. Located steps away from the Main Stage, you can sit back without losing out on the action.
10. Exhibitors, Exhibitors and More Exhibitors
With over 300 exhibitors on hand to help with your next home improvement venture, it can be hard to pinpoint exactly who and what you're looking for. Start your day at the Better Business Bureau Information Desk where we will help you plan your show visit and direct you to the right exhibitors to get your project done. Located downstairs near concessions.
The Buffalo Home Show invades the Buffalo Niagara Convention Center March 3-5 and 10-12, 2017. Still need to get your tickets? Save $3.00 when you buy online or save $4.00 when you buy discounted tickets directly from local area Tops Friendly Markets.

BUFFALO CONVENTION CENTER
MARCH 3-5, 10-12