HGTV's Chris Lambton Chats About His Love for Landscaping
Mar 1, 2017, 15:17 PM
The Buffalo Home Show will welcome Chris Lambton, host of DIY Networks "Yard Crashers" and star of HGTV's "Going Yard" where he transforms backyards, one house at a time.
Chris first won hearts onscreen in season six of ABC's "The Bachelorette," and was ultimately named runner-up. Since 2007, Chris has been living in his hometown of Cape Cod and running the family's business, E. Lambton Landscaping, alongside his brother Erik. Chris also appears on HGTV's "Going Yard," where he and his crew convert neglected backyards into spectacular spaces that families are proud to show off. Included in Chris' "crew" is his beautiful wife Peyton Wright, who has also dealt with her fair share of roses: she was a contestant on "The Bachelor." We chatted with Chris about life, landscaping and everything in between.
Q: What is your best tip to help homeowners with curb appeal year-round?

Chris:
"Plant so there is always something with color in your yard, no matter the season."
Q: Name one person in your field that you admire and why?

Chris:
"Josh Temple. He is the man. Such a nice person and one of my go-to guys for advice."
Q: What is your favorite space to makeover and why?
Chris:
"That's easy, the backyard... you can add so much liveable space to a home and it is always underutilized."
Q: What's one simple thing homeowners can do to improve their landscape or garden?
Chris:
"A simple way to improve your yard is by edging and applying a layer of mulch. It is an inexpensive way to make your property look better."
Q: What is the best part of your job?
Chris:
"Traveling the country and helping to get people outside and enjoy their yards."
Q: What was your most memorable home project for yourself or work?
Chris:
"My irregular bluestone patio at my house because we use it all the time."
Q: What were the last three songs played on your iPhone?
Chris:
"Bob Marley's "Stir It Up," Taylor Swift's "Shake It Off" and Zac Brown Band's "Chicken Fried""
Come out to meet Chris on March 3, 4 & 5 at the Buffalo Home Show where he will be sharing even more of his expert yard renovation tips.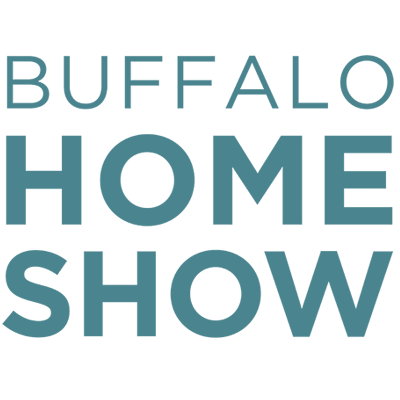 BUFFALO NIAGARA CONVENTION CENTER
MARCH 3-5 & 10-12, 2017