Exhibitor Spotlight: Cortese Construction Services
Mar 1, 2017, 17:24 PM
We're excited to welcome
Cortese Construction Services
back to the Buffalo Home Show. As Buffalo's premier home improvement, general contractor, and home remodeling experts, Cortese Construction Services has been satisfying Buffalo's and Western New York's needs for kitchen design, bathroom design, sunroom additions, and more since 1951.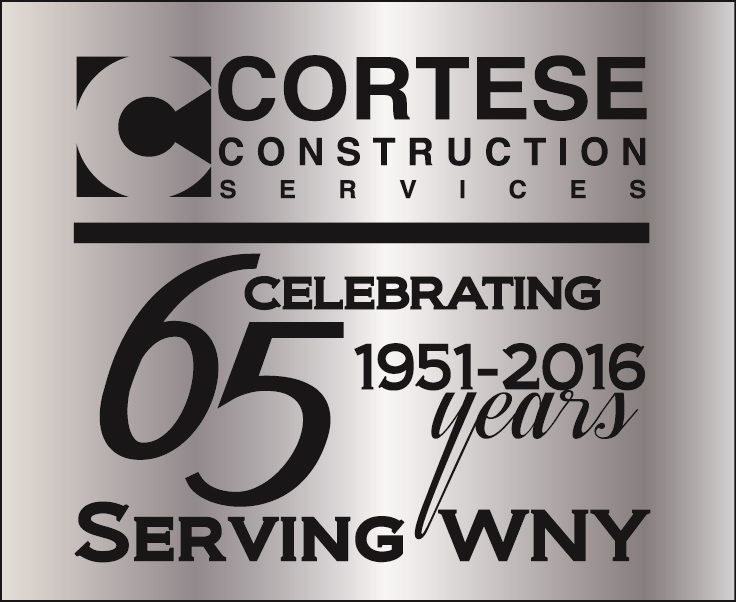 Before you visit the Cortese Construction Services team at the Buffalo Home Show, get to know them a little better in our brief interview below. Find out what inspires their products, how they can help you, and what they've got planned for the show. Enjoy!
Please tell about your services.
"There are two areas we specialize in:
Bella Cucina Custom Cabinetry, exclusive to Cortese
We specialize in building kitchen and vanity cabinets using only the highest quality materials available to insure a product that will last a lifetime! Our custom kitchen cabinets are designed and built to create a fresh new look for your home. The extra attention to detail is what makes our cabinets stand out above the rest, giving you a unique product built entirely for your space. Our showroom located in Depew, NY allows you to stop by and check out examples of our work or set up to receive a free estimate on your next project. We have no pushy salesmen, just a team that has the knowledge to build a premium product exclusively for you and your home.
Betterliving Sunrooms
A family owned and operated business since 1946, Betterliving by Craft-Bilt has a reputation for providing a safe and secure work environment, while delivering products and providing customer service that exceeds expectations. Today, they are a recognized leader and innovator in manufacturing for the home remodeling industry and are proud to be named one of the best companies to work for in the glass and metal industry. Cortese is Proud to be an Authorized Dealer of Betterliving Sunrooms, Patio Rooms, Awnings and Shade Products for homes and businesses!"
What can we look forward to from you at the Buffalo Home Show?
"Our exclusive Bella Cucina custom cabinets and Betterliving Sunrooms & Shade products."
What advice do you have for homeowners?
"Make sure you find out what's including in your remodel, and ensure the company is properly licensed and insured! Remember you always get what you pay for, quality is of the utmost importance when you remodel your home - you want it to last a lifetime!"

What inspires your products and services?
"Bella Cucina is a cabinet line inspired by our Cortese Family, all the door styles are named after family members and the quality is something that was built over time and experience with other previous brands that just didn't live up to the reputation and superior brand that Cortese exemplifies."
What's your favorite part of the Buffalo Home Show?
"The model home in the center of the upper show area. Cortese will be featuring their custom cabinet line in both kitchen and bath applications! We also always love meeting our future customers and making them a part of the Cortese family!"
What can folks expect when they work with you?
"Integrity, honesty and a beautiful, quality product that will last generations! We also offer a design service and showroom consultation service exclusive to our industry for kitchen and bath design- we want to help make remodeling as easy as it can be for all our customers!"
The Buffalo Home Show takes over the Buffalo Niagara Convention Center for two weekends: March 3-5 and 10-12, 2017. With hundreds of home improvement experts ready to help with your next project, it's a must-attend event for Western New York homeowners.
BUFFALO NIAGARA CONVENTION CENTER
MARCH 3-5 + 10-12, 2017.