Design Decisions That Make a Small Space Feel Larger
Mar 4, 2016, 14:26 PM
Feeling frustrated by your small kitchen? Remodels are expensive, but they aren't the only way to make your kitchen seem bigger. We connected with IDA Design Chair, Erin Kent, to get tips and ideas for using design to impact space. Here's her best advice:
With the right colors and well organized cabinets, it's easy to make a small kitchen feel larger.
The design decisions for the kitchen in this year's feature home were made in order to optimize the space and make it feel more open. Here are a few things you will see when you visit StyleCraft's Modular Home Re-designed at the Buffalo Home Show.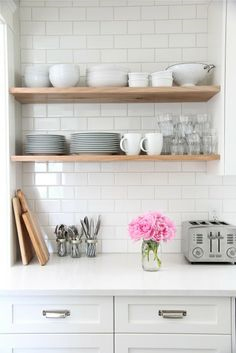 Color
: Small spaces look larger when you use lighter colors, such as whites and neutrals, because they reflect light. In the kitchen we chose a light gray paint color for the walls, and white cabinets and counter tops (with a surprise pop of color for fun!) White is the perfect choice if you want your kitchen to look spacious and clean.
Wall Tile
: Adding a tile back splash – especially a white glossy tile, is a great way to make the space feel bigger, because it will reflect light.
Open Shelves
: If your kitchen is not spacious, you may choose to not have upper cabinets but instead, choose open shelves. You can utilize these shelves for things you use every day, such as dishes and glasses, or even decorative items.
Reflective Details
: For a touch of glamour, select finishes and decorative items in golds and different metal tones. These will bring some warmth and interest to your space.
By taking the above tips into consideration, homeowners can easily give any small area a more spacious feel. Be sure to stop by the Buffalo Home Show and check out the
IDA of WNY
's design work in this year's
Modular Home Re-designed
built by
StyleCraft
. Don't have tickets yet?
Get 2-for-1 on Facebook
and treat a friend or family member to the show. We'd love to see you there!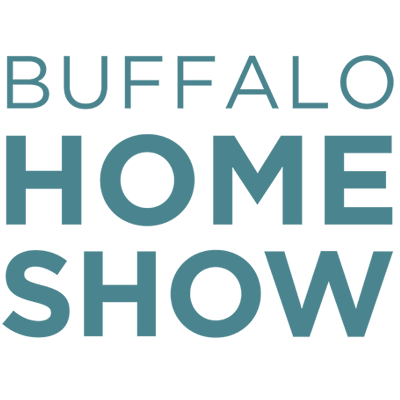 BUFFALO NIAGARA CONVENTION CENTER
MARCH 4-6 & 11-13, 2016.