George Oliphant Will Help Rescue Your Renovations this Weekend
Feb 29, 2016, 15:51 PM
On March 4, 5, and 6, the Buffalo Home Show will welcome George Oliphant, host of LX TV's
George to the Rescue
. On the show, George and his team of contractors and designers rescue the homes of deserving people across the nation. From bedrooms to kitchens to special spaces, they make inspiring and creative designs come to life as they transform the homes of those in need.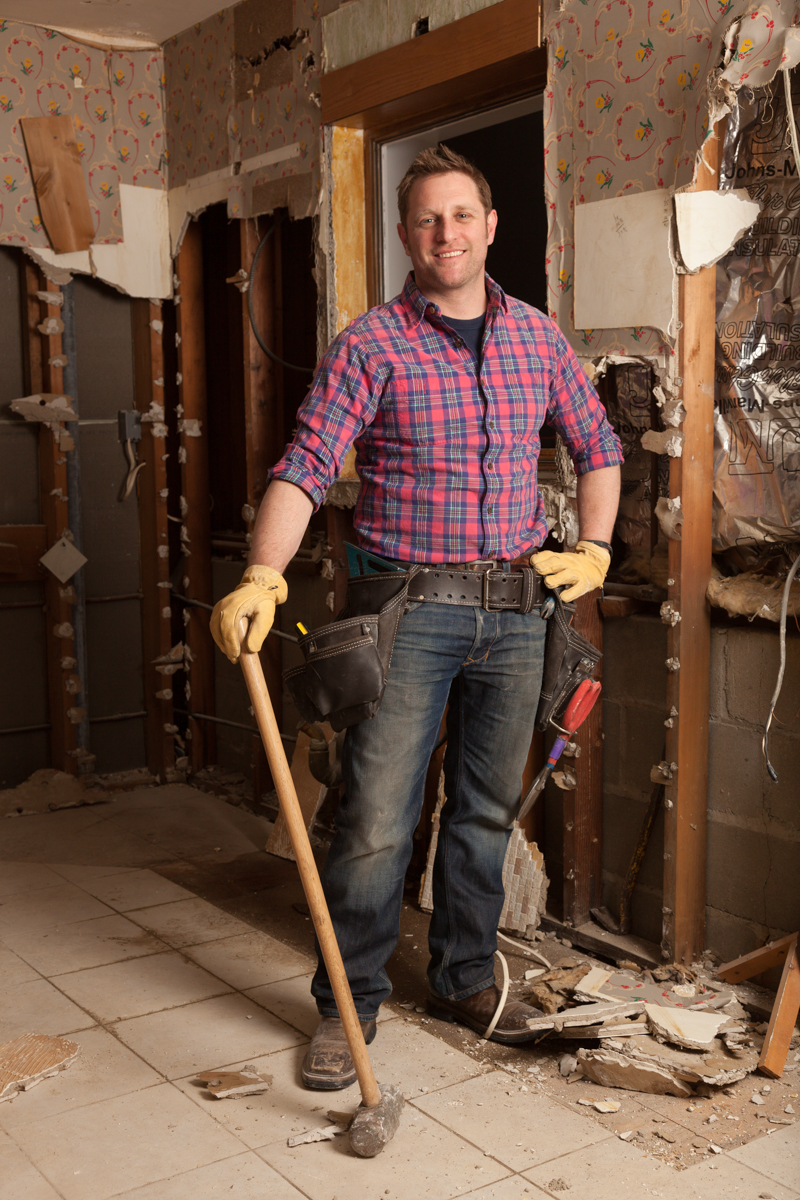 The Emmy® Award-winning host got his start building sets and performing in NYC which led him to his first big break on MTV University. From there, he made the jump to NBC New York to work on the show
Open House to the Rescue
, which led to his current spot as host of
George to the Rescue
.
He can also be seen sharing his tips and tricks on the
Today Show
. Most recently, George sat with Al Roker to explain the importance of insulating outlets and switch plates so that homeowners can stay warm and save money.
In addition, George has also hosted for LX TV's
1st Look
, a lifestyle show that takes you to the country's hottest destinations for amazing eats, thrilling adventures and crazy fun nightlife. Last year, he got to know Buffalo a little better when he hosted the "
Buffalo Knows How to Tailgate
" segment on
1st Look
. George said that Buffalo is by far his favorite city for tailgating!
We talked with George to get some of his expert advice for renovations and home upkeep.
Q: What are your best tips to help homeowners with curb appeal year-round?
George
: "Sweat equity. Keep your grounds clean. Shovel or sweep your front walk. Clear debris from lawn & bushes. Plant evergreens around the front of your home to help accentuate the front door and the lines of your house."
Q: What should homeowners look for when it comes to working with a contractor or interior designer?
George
: "You want to work with a designer and a general contractor who will listen to what you want, understand your budget and are trustworthy. Word of mouth is the best way to find out if they are as good as they say they are. You want to know what previous clients have to say about them and their sub-contractors. Remember, the general contractor and designer rarely do the actual work. They rely on their subs to bring your vision to fruition. Thus, you want to make sure that they have good people doing the plumbing, painting, drywall, tile, electric, etc. One weak link can ruin the whole thing. So, do your homework, ask questions and call their references. Also, ALWAYS make sure they are fully insured!"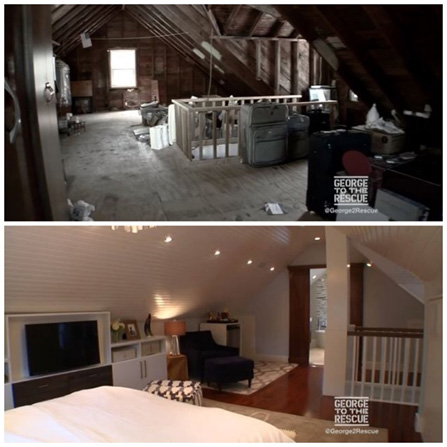 Q: What is your favorite space to makeover and why?
George
: "I like to transform unused space into fully functioning rooms. It's a great way to increase the square footage of your home without changing the footprint. Basements and attics are usually left unfinished or raw in lots of houses. Once they are turned into livable spaces they make the home feel much bigger."
Q: What's one simple thing homeowners can do to improve their landscape or garden?
George
: "Rake."
Come out to meet George on March 4, 5 & 6 at the Buffalo Home Show where he will be sharing even more of his expert home renovation tips. Don't have tickets yet?
Get 2-for-1 on Facebook
and treat a friend or family member to the show. We can't wait to see you there!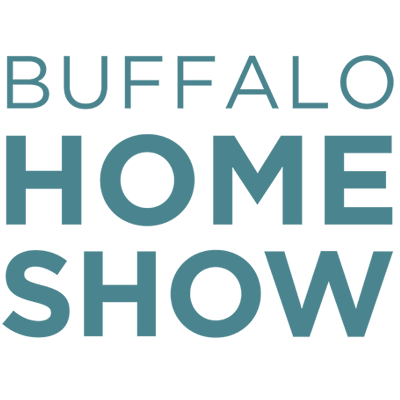 BUFFALO NIAGARA CONVENTION CENTER
MARCH 4-6 & 11-13, 2016.