Exhibitor Spotlight: Mesi Agency
Feb 19, 2016, 19:58 PM
We're thrilled to have
Mesi Agency, Inc.
joining us at the
2016 Buffalo Home Show
. They pride themselves as a small company with very large values. They understand the important role insurance plays in providing peace of mind and financial security. At the Mesi Agency, they feel that need can best be tailored by having a selection of quality insurance products to choose from, as opposed to a "one size fits all" program - which was common in the past.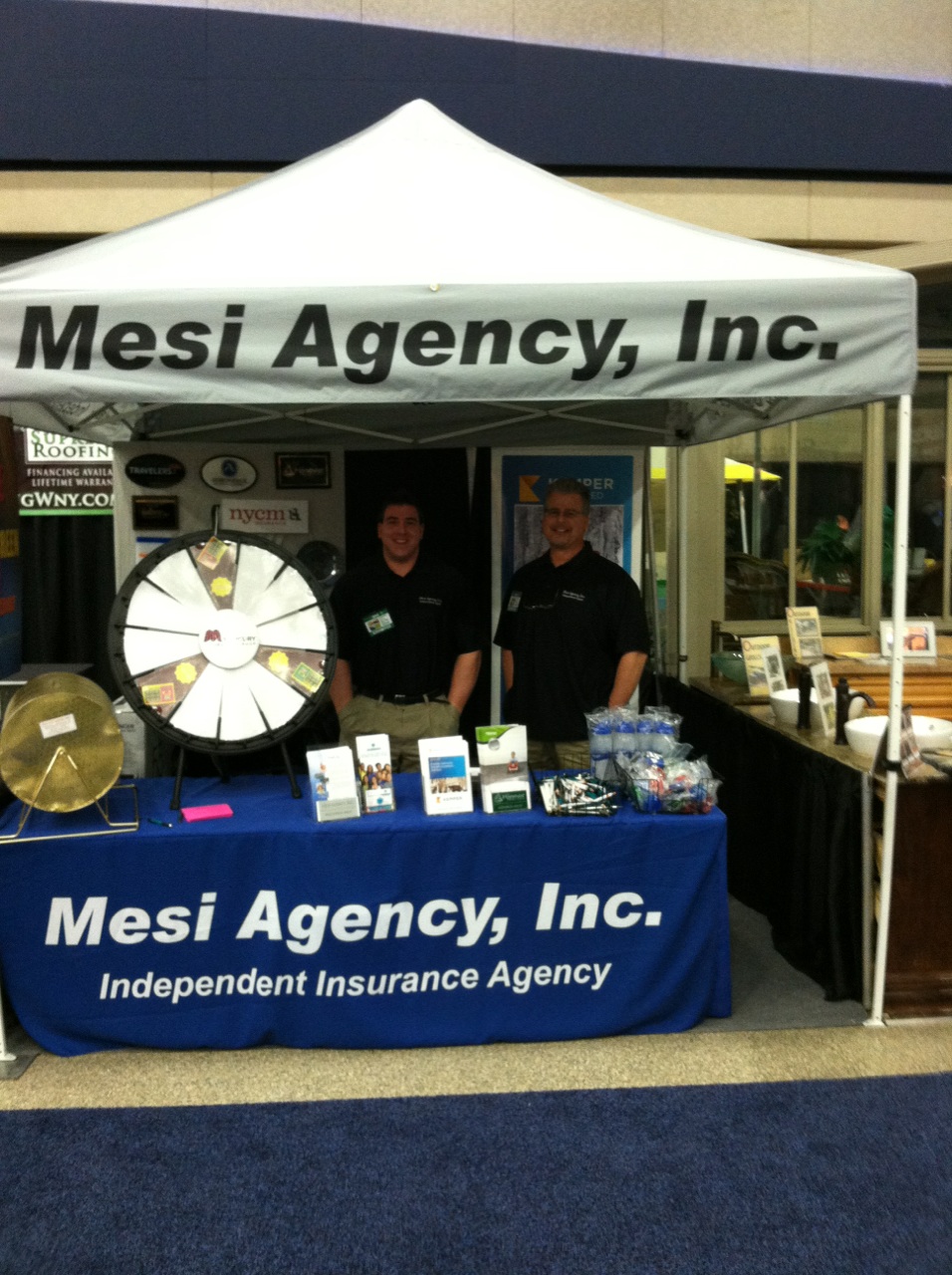 As a result of generous referrals from confident customers, the Mesi Agency has continued to grow throughout the years. See why their clients greatly appreciate their services when you visit them in
Booth #506
at the Buffalo Home Show.
But first, get to know this company a little better in our brief interview below.
Please describe your services
.
"Mesi Agency, Inc. is a small hometown independent insurance agency with very large values. With close to thirty years experience, we understand the important role insurance plays in providing peace of mind and financial security. With homeownership being a very large role in a consumer's asset base, it is important to understand what protections are provided to a single or multi-family home under a respective homeowner insurance policy in the unfortunate event of a claim. With the uncertainty of Western NY weather, we provide customized policy recommendations that will meet the consumer's expectations for complete protection at an affordable rate. We have 24/7 customer and claims services available. Our agency also has access to over twenty top-rated insurance companies. We are not a "Captive Agency" trying to make "One Size Fits All!"."
What are your best home and garden tips for the season?
"We have a few:
Learn to avoid ice dams - this article explains how to spot them and prevent them.
Have your fuel tanks filled and keep an eye on levels throughout the winter.
Set your heat no lower than 55 degrees as the temperature inside the walls where water piping is located is colder than the living spaces.
Open doors to unoccupied rooms to keep an even temperature throughout the house.
Maintain your wood-burning or pellet stoves according to the manufacturer's instructions."
What are your featured items this season?
"We now have insurance companies that will provide large single limits of claim protections on your home owner's insurance policy. This will give the consumer the choice of how much coverage they would like to allocate to a specific claim unlike like most carriers that have a specified maximum amount on how much you're allowed for any single claim event. In areas of a dwelling loss, a contents of home loss, a detached garage or pole barn loss provide the policy holder a choice of what's best for them in the moment of need."
What are your biggest home and garden pet peeves?
"When a consumer says, "I have been with the same company for many years, and I see them on television all the time, so I know I am in good hands and don't need to shop." This is the very reason an entire insurance protection review is overdue! Complacency typically can result in dissatisfaction at the time of claim submission or the "moment of truth", so we invite all home show attendees to visit our booth for a free consultation with any of our fully NY State licensed representatives."
What's your favorite part of the Buffalo Home Show?
"Meeting the people of our great community in person, face-to-face, so they can see first-hand we are people that grew up right here in Buffalo, NY. With the online and 800 number insurance services available, some of us have lost the art of "personal connection" that is the very backbone of society. The "City of Good Neighbors" has been here well before cell phones and internet was even in existence. Good old-fashioned conversation is sometimes worth its weight in gold!"
Is there anything else you think folks should know about your company?
"Our vision and values have resulted in a reputation for providing personal touch. In this complex industry, that is the kind of reputation that can only be earned with consistent performance and customer satisfaction. Thanks to our several thousand customers' generous referrals, Mesi Agency, Inc. continues to grow as your true hometown agency. We invite all attendees to stop by our booth and enter our FREE 55" big screen HDTV giveaway as a thank you for supporting hometown small businesses."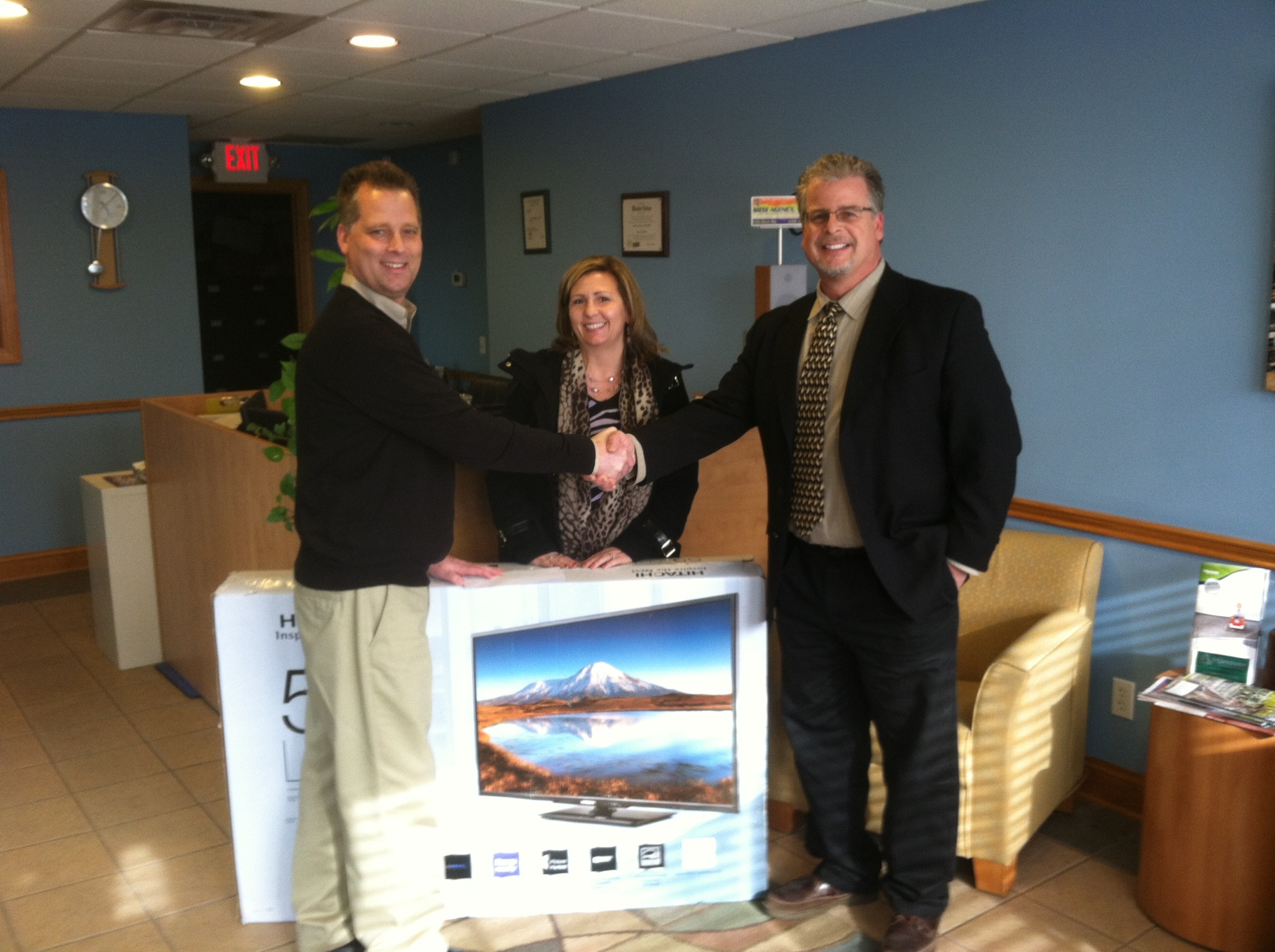 The
Buffalo Home Show
takes over the Buffalo Niagara Convention Center for two weekends: March 4-6 and 11-13, 2016. With hundreds of home improvement experts ready to help with your next projects, it's a must-attend event for Buffalo homeowners. Don't have tickets yet?
Get 2-for-1 on Facebook
and treat a friend or family member to the show. We'd love to see you there!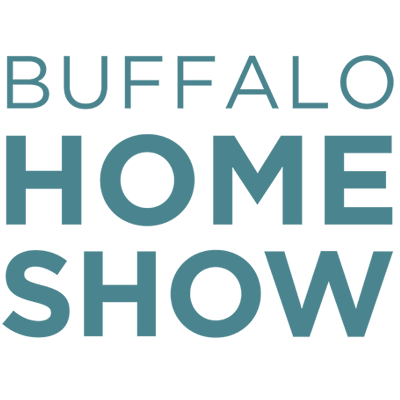 BUFFALO NIAGARA CONVENTION CENTER
MARCH 4-6 & 11-13, 2016.