Exhibitor Spotlight: Doyle Security Systems
Feb 8, 2016, 14:59 PM
We're thrilled to have
Doyle Security Systems
joining us at the
Buffalo Home Show
. Doyle Security Systems prides themselves on providing the best security systems coupled with unparalleled customer service. For almost a century they've been working hard to give their customers the greatest home security features available, from home automation to security cameras.

Learn more about the Doyle Security Systems team and how they've been protecting Western New Yorkers when you visit them in
Booth #112
at the show. Can't wait 'til March 4-6 + 11-13? Check out our interview with the team below to see what they have planned for the show and start planning your trip.
Please describe your services.
"Doyle Security provides security systems for homes and businesses in Western New York. From burglary prevention fire detection, we've been protecting homes since 1919. We also provide home automation and video solutions so you can check in on your home anytime, from anywhere."
What are your best home or garden tips for the season?
"With the winter season upon us and spring break waiting on deck, many Upstate New Yorkers use this time of year to go on vacation. Here are a few tips for keeping your home safe while you're away:
1. Place several lamps throughout your house on a timer to turn on and off as to suggest you're still in the house.
2. Ask a friend or neighbor to collect your mail for you. An overflowing mailbox is a good sign for a would-be intruder that you may be away from your home for an extending period of time.
3. Unplug appliances such as your television, toaster oven or computers to protect from a power surge and to save power.
4. Don't post about your trip on social media. This signals that your house is empty and vulnerable."
What are your featured items this season?
"Home automation and video solutions are making security a very exciting industry to be a part of. With our mobile app, Doyle Total Connect, you can view live footage from your camera, or receive a text or email alert with recorded clips when activity is detected. Receive a clip when your children return home from school to make sure they got home okay or view footage of your pets to make sure they are behaving. Our wireless door locks can be synced to your phone so you can lock or unlock your door from anywhere with the push of a button. Forgot to lock the door in the morning when you left for work? No problem. Need to let the pet sitter in when you're on vacation? We've got you covered. Home automation also features digital thermostats. You can adjust the temperature from your smart phone, even when you're not home. With new geo-fencing technology, your thermostat can auto-adjust itself when you arrive home and detects your phone connected to your wifi network!"
What are your home or garden pet peeves?
"Some tell us that the reason they don't need a home alarm system is that they have a dog to protect their home. As much as we love dogs, the truth is most dogs can be easily distracted or frightened by intruders. Plus, our security systems will contact the police on your behalf, something a dog could never do. And, as the final cherry on top, you can receive a home insurance discount of up to 20% by installing a home security system. Snoopy might be cute, but he doesn't provide that kind of benefit."
What is your favorite part of the Buffalo Home Show?
"The home show gives us a great opportunity to educate the Buffalo community about the safety and security of their homes. Being able to connect one-on-one with so many members of the community and help them feel more secure or rest easier at night is one of the great benefits of working in the security industry. We don't just sell security systems, we sell peace of mind."
Is there anything else you think folks should know about your company?
"Doyle Security Systems was founded on St. Patrick's Day in 1919 by John A. Doyle. Nearly 100 years later, Doyle Security is still family owned and operated, spanning five generations of Doyle ownership. Over the years, we've received honors such as Central Station of the Year by the Central Station Alarm Association, the ETHIE Award for outstanding ethical practices by the Rochester Business Ethics Foundations, and were named one of the best places to work by Buffalo Business First. Since 1999, we've held an A+ rating from the Better Business Bureau and were awarded Torch Award for Excellence in 2009. We are also a five time recipient of the Honeywell Circle of Excellence Award."
The
Buffalo Home Show
takes over the Buffalo Niagara Convention Center March 4-6 and 11-13, 2016. With hundreds of home improvement experts ready to help you with your next project, it's a must-attend event for Buffalo homeowners. Don't have tickets yet?
Get 2-for-1 when you connect with us on Facebook
and treat a friend or family member to the show. We'd love to see you there!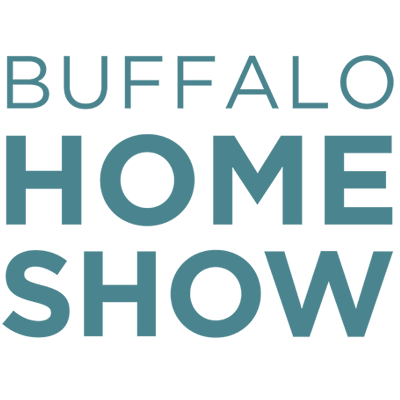 BUFFALO NIAGARA CONVENTION CENTER
MARCH 4-6 & 11-13, 2016.