Matt Muenster Is Crashing The Buffalo Home Show
Mar 12, 2015, 19:35 PM
The
Buffalo Home Show
welcomes celebrity Matt Muenster, host of HGTV's
Dream House 2015
and DIY Network's series
Bath Crashers
on March 14 & 15 at 1pm and 4pm.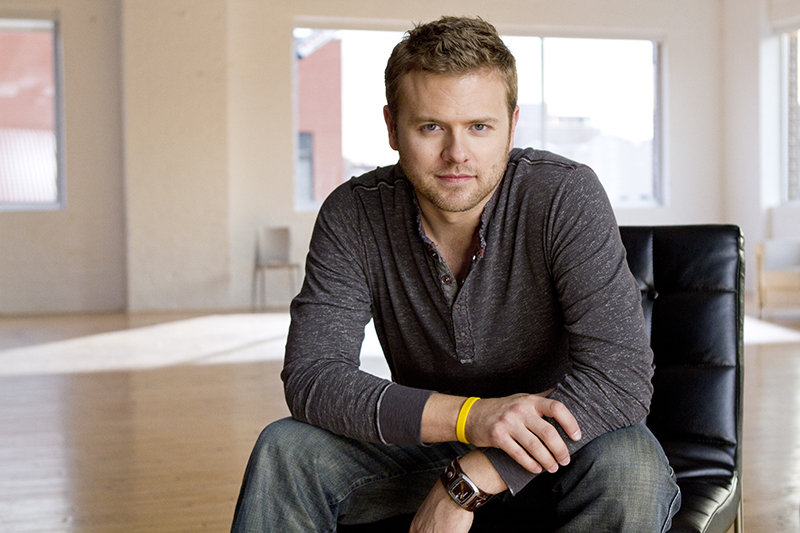 Licensed contractor Matt Muenster earned his degree in interior design from the University of Wisconsin at Madison. Matt initially designed restaurants and casinos, though his interest shifted to the residential sector before beginning his television career hosting
Bath Crashers
. Matt sees every project as a chance to use his clever ideas to achieve great design while integrating earth-friendly elements.
We asked Matt a few questions in anticipation of his trip to Buffalo.
Q: How did you get started in design and remodeling?
Matt: "I grew up on a farm in Wisconsin, which led me to being handy - fixing stuff with my dad. I then got my degree in interior design from UW Madison and practiced professionally for about 10 years before the TV gig happened."
Q: What has been your favorite remodeling project so far?
Matt: "I don't pick favorites. It's like choosing my favorite child. I like to think my favorite project is always my next one. Keeps me hungry."
Q: What is your go-to tool for 2015?
Matt: "If you don't already own a Kreg Jig you're missing out. It makes so many projects we do fast and easy. Best $100 you can spend on a tool."
Q: Why do you choose to focus on remodeling bathrooms?
Matt: "I didn't. The show picked me. I then had to immerse myself into this world. I had no idea I'd still be here doing bathrooms 2 series and 16 seasons later. It's a fascinating space to specialize in - endless possibilities."
Q: What is one simple pro tip you would give to start-up DIY-ers out there?
Matt: "Plan your work. Work your plan. Always know what's next - it will save you time and money, and keep you from making expensive mistakes if you have a game plan for every step of your renovation."
Come out at meet Matt on March 14 & 15 at 1pm and 4pm at the
Buffalo Home Show
. The show's second weekend kicks off on Friday, March 13th. Don't have tickets yet?
Get 2-for-1 on Facebook
and treat a friend to the show.